Employees
Established 50 years ago, Pave Aways has built a solid reputation for excellence in the industry. Based in Shropshire, we have successfully completed a diverse range of construction projects in sectors including education, healthcare, residential, commercial, and industrial developments. All based in Shropshire, Powys, Wrexham, and Staffordshire and beyond – leaving a remarkable footprint in these regions.
We take great pride in being awarded the SME of the year 2023 by Constructing Excellence West Midlands, a testament to our exceptional performance as a small and medium-sized enterprise and going above-and-beyond for our workforce and communities in which we work.
Our commitment to our employees and their development has been recognized through our accreditation to Investors in People. This achievement highlights our dedication to creating a supportive and empowering work environment, where our team members can thrive and reach their full potential.
As we look towards the future, we remain dedicated to our core values of Safety, Integrity, Teamwork, Excellence, and Sustainability (S.I.T.E.S) and these embody what we stand for – encompassing each site that we work on.
We are always looking for new employees and providing they have commitment and a desire to work, they will be welcomed onto our team. Please see news for current vacancies, or email your CV to info@paveaways.co.uk for the attention of the HR department.
Personal Development
The opportunity to tailor your training and professional development through an annual Personal Development Plan appraisal process. We believe in investing in our employees' growth and providing them with the tools and resources they need to excel in their careers.
We were highly commended in the People Development award in Constructing Excellence West Midlands 2023.
Extra Holiday Day for Service Milestones
We value loyalty and dedication. As a token of appreciation for your long-term commitment to the company, we offer an additional holiday day for 2, 5, and 10 years of service. This allows you to take well-deserved breaks and spend quality time with your loved ones.
£100 Annual Allowance for Boots
We understand the importance of safety and comfort in the workplace. To ensure you have the appropriate footwear for your role, we provide a generous £100 annual allowance that you can use to purchase quality work boots.
Wellbeing Programme
People working in the construction sector are statistically more likely to have mental health issues. We prioritise the health and wellbeing of our employees. Our comprehensive wellbeing programme provides resources, activities, and support to help you maintain a healthy work-life balance, manage stress, and promote overall well-being.
Our dedicated Wellbeing Officer provides support for all employees, and manages regular health campaigns throughout the year. We are members of the Lighthouse Club and also offer access to free confidential counselling sessions too.
Charity Days
We proudly offer our employees the opportunity to make a positive impact in their communities by providing two extra days off specifically dedicated to conducting charity work. We understand the importance of giving back and supporting the causes that matter to our employees.
'People's People' Steering Group
Our company believes in giving employees a voice. The 'People's People' steering group provides a platform for you to contribute ideas, feedback, and suggestions regarding various aspects of our organisation. This group plays a vital role in shaping company policies and initiatives, ensuring that employee perspectives are taken into account.
Annual Team building Away Day
We believe in the power of teamwork and collaboration. Each year, we organise an exciting team building away day where you can engage with colleagues in a fun and relaxed setting. This event strengthens relationships, promotes camaraderie, and fosters a sense of unity within the company.
An annual teambuilding away day is much more than just a break from the daily routine. It is an investment in the collective strength and growth of your team. Together, let's build a resilient and connected team ready to face any challenge and achieve remarkable results.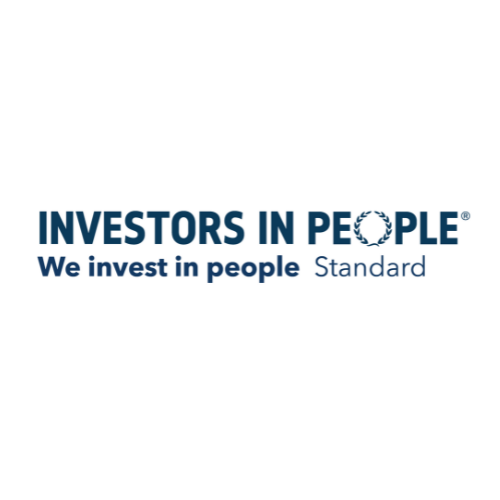 Investors In People
In December 2022, we were awarded the Investors in People Standard, displaying our commitment to improving, leading and supporting all areas of our workforce.
By joining our team, you will be empowered to be your best. IIP places a strong emphasis on nurturing employee growth and potential. As an IIP-accredited company, we invest in our employees' development through continuous learning opportunities, training programs, and mentorship, allowing them to reach their full potential and thrive in their careers.
Find out more about working with us