Supply Chain
At Pave Aways Limited, we recognize that the success of any construction project relies on strong, reliable, and collaborative partnerships within the supply chain.
As a main contractor, we take immense pride in fostering a dynamic and supportive ecosystem, ensuring that our supply chain members benefit from working with us.
We have cultivated lasting and collaborative partnerships with suppliers and subcontractors who share our values of excellence, reliability, and sustainability. If you think you share these values and would like to partner with us on our next project, get in contact with us!
Expertise & Experience
Our extensive experience in the construction industry enables us to manage complex projects efficiently. By choosing us as your main contractor, you gain access to a team of seasoned professionals who value your contributions and understand the intricacies of each project.
Our supply chain relationships extend beyond individual projects. We seek partners who share our long-term vision of growth and success, cultivating enduring collaborations that benefit all parties involved.
Diverse Project Portfolio
Our diverse portfolio encompasses a wide range of projects across various sectors. Partnering with us offers you the opportunity to work on exciting and innovative ventures, enriching your experience and expertise.
Education
Retail & Commerce
Industrial
Healthcare
Residential
Public Authority
Our commitment to building lasting relationships extends to our supply chain members. We value loyalty and actively seek to nurture long-term partnerships that contribute to mutual growth and success. By choosing to work with Pave Aways, you become an integral part of our mission to deliver exceptional projects, foster innovation, and contribute positively to the construction industry.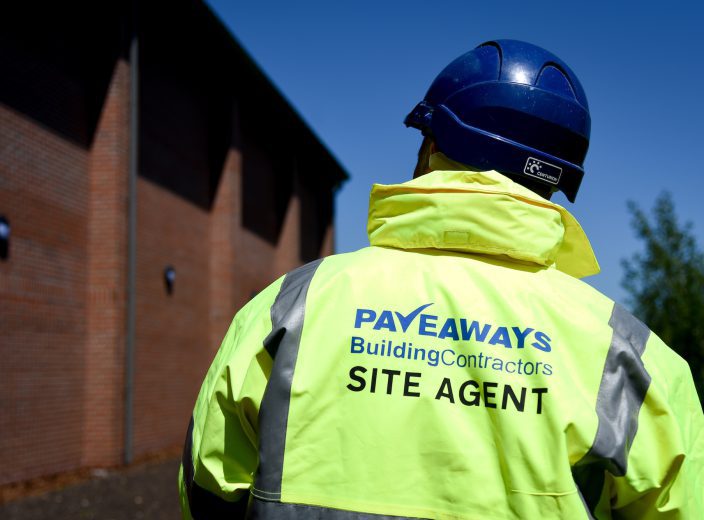 Timely Payment & Fair Practices
We value the contributions of our supply chain members and prioritize timely payment to maintain healthy and productive partnerships. Our commitment to fair practices ensures that all stakeholders are treated with respect and fairness.
By aligning with suppliers who prioritise punctuality, we can meet project deadlines and maintain a seamless workflow.
Safety & Compliance
Your safety and well-being are of utmost importance to us. We adhere to stringent safety standards and compliance measures, ensuring that all members of the supply chain operate within a secure and protected working environment
Safety is a non-negotiable aspect of our operations, and we expect our supply chain partners to adhere to our policies to help keep everyone safe.
Find out more about working with us